Our welcoming Bluebonnet Spirit can be felt in every aspect of life in Ennis, Texas. With a population of nearly 20,000, Ennis visitors, residents and businesses benefit from the convenience of Dallas (approximately 30 miles away) while still enjoying the charm, affordability and pace of small-town living.
In addition to being an "Official Texas Bluebonnet City" and part of the Bluebonnet trail, we value our city's history and heritage and celebrate our multi-cultural traditions throughout the year. Visitors and residents enjoy a variety of fun events from the three-day Ennis Bluebonnet Trails Festival and The National Polka Festival to our Freedom Fest, Autumn Daze and month-long Christmas celebration.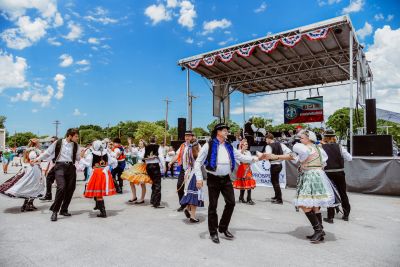 A family friendly community, Ennis provides all the amenities that make our city the perfect place to raise a family, live an active life, embrace arts and culture, participate in recreational activities, catch the latest films, or just sit back and take it easy. Plus, our community offers an outstanding public education system, affordable housing, superior public services, robust healthcare, athletic fields and parks, a farmers' market and a diversity of entertainment, dining and retail experiences.
For businesses looking to make a home here or expand their business footprint in Ennis, we put our economic development experience and expertise to work by ensuring a ready and skilled workforce, offering the right incentives and providing the support you need to be successful.
Moving ahead, the city of Ennis has an exciting, vibrant future as our Downtown Master Plan revitalizes our downtown community and brings prosperity to our entire city for years to come. Simply stated, the future is Ennis.